Heritage Bank Center
Cincinnati, OH

RESULT LINKS:
Pre-Show: AFK vs The Omniverse Tournament (TBD)
The Ring of Metal Challenge (TBD)

Pre-Show
A Tournament for a chance to 2k EXP (15k MAX).
(The AFK Roster takes on the Omniverse Roster in a 32 Person Single Elimination Tournament. The first round will consist of AFK vs Omniverse, and the rest will take shape as it goes. The winner gets that weeks EXP reward, starting at 1k and maxing out at 8k. If a Omniverse Roster Member wins the tournament then the next weeks AFK vs The Omniverse Tournament will have an extra 1k EXP will be aded to the previous amount, with an additional 1k being added each time an Omniverse Roster Member wins. After an Edit wins, the pot resets to 2k.)
CURRENT POT: 2k


Part 2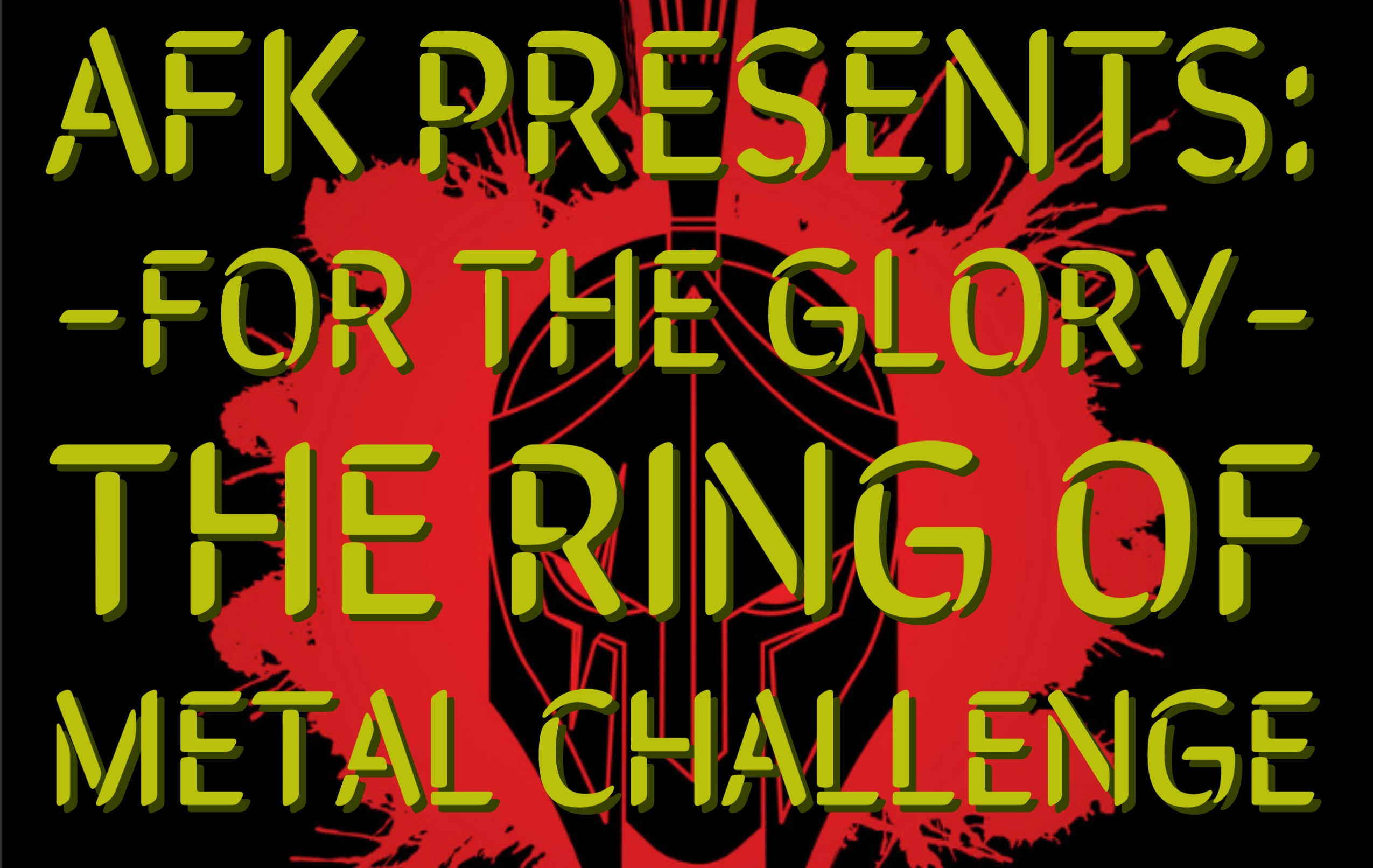 The third of The Four Challenges on the way to For The Glory sees our fighters step into the unforgiving dodecagon in a League style format. Here we will see our best strikers and grapplers come to light, the strength and weaknesses of all who participate beholden to all that seek combat in its truest form. In The Challenge of Metal there are no Judges to save your hide, only wins, losses and draws to pad out your score. With each match at 3 rounds and 3 minutes apiece, how much iron will can your fighter muster in that time to overcome the odds and become the 'Master of Metal'?
Fight it out and test yourself to whatever limit you possess, then surpass it as you survive a gauntlet of grueling matches that will test you at every turn. You will battle it out against the rest of the roster in an attempt to secure your spot in The Final Four. When they are decided, they will go to war one final time...For The Glory.
[For The Glory is a series of Challenges, four of them, that will test the entire roster to the breaking point. The winners of these Challenges will then have a respite from all other Challenges until the Final Four are decided. They then will face off one final time in a combination of all the challenges before them to decide the number one contender for the World Championship, as well as Five Parameter Points that can only be placed in five different categories, and last and perhaps most importantly, the eternal accolade of being the first winner of The Challenges. After all, there can only be one person who gets there first.]