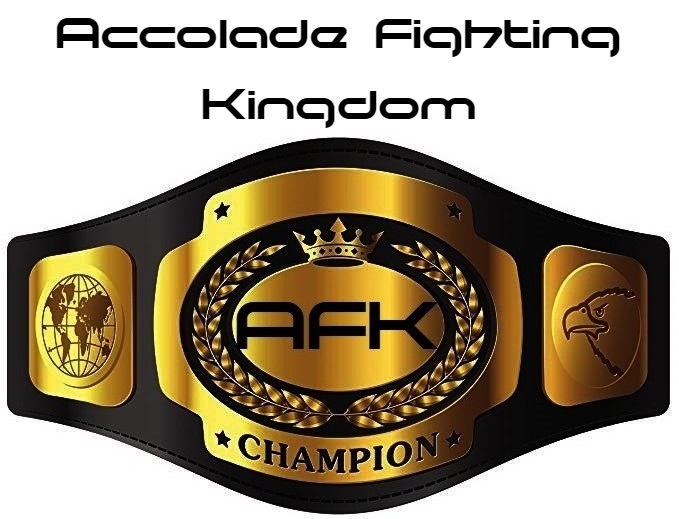 What is AFK?
AFK, or the Accolade Fighting Kingdom, is an efed that is based on the Fire Pro Wrestling World game on the PC. Upgrading your character is based around the time you spend on the Twitch channel to gain Streamlabs Loyalty Points/Twitch Channel Points, to which you redeem to level up and improve your wrestler. The more time you spend on the channel when it's live the more points you get to make your wrestler better and better. You can also use points to buy theme songs that play whenever your character comes out, buy items from the Storefront that increase the stats of your wrestler, and anything more we can think of along the way. But more than that, AFK is meant to be a fun, relaxing experience that allows you to chill and watch your wrestler beat the snot out of others to your amusement.

I hope to see you there.
News & Updates
The Masked Wrestler Emporium has been added to the Roster. These are ready made characters that are available for anyone to claim, though are unavailable to be edited and can only be leveled up. Anyone is free to claim these wrestlers and keep them for however long they want.

02.27.2020: Thursday Night Strife is being uploaded to YouTube as we speak, so stay tuned for the replays!! Thank you all for joining me tonight for Strife!! Roster pages have been updated with Wins/Losses being updated.

Due to conflicting scheduling with other partners of ours, Strife will be moved to Friday. This is so we don't compete with our other friends when they stream their events. Apologies for any inconvenience.